Vehicle identification
Vehicle Identification Number (VIN) plate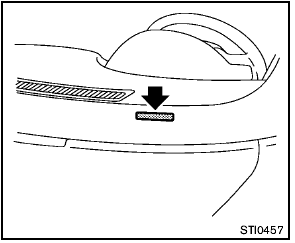 The vehicle identification number plate is attached as shown. This number is the identification for your vehicle and is used in the vehicle registration.
Vehicle identification number (chassis number)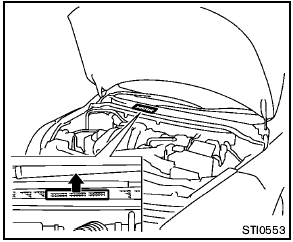 The vehicle identification number is located as shown.
Remove the cover to access the number.
Engine serial number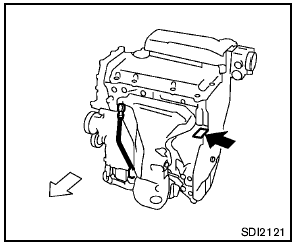 The number is stamped on the engine as shown.
F.M.V.S.S./C.M.V.S.S. certification label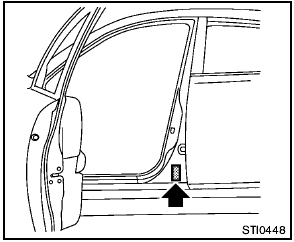 The Federal/Canadian Motor Vehicle Safety Standards (F.M.V.S.S./C.M.V.S.S.) certification label is affixed as shown. This label contains valuable vehicle information, such as: Gross Vehicle Weight Ratings (GVWR), Gross Axle Weight Rating (GAWR), month and year of manufacture, Vehicle Identification Number (VIN), etc. Review it carefully.
Emission control information label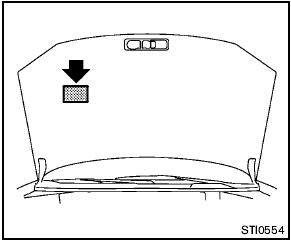 The emission control information label is attached to the underside of the hood as shown.
Tire and loading information label
The cold tire pressure is shown on the Tire and Loading Information label affixed to the pillar as illustrated.
Air conditioner specification label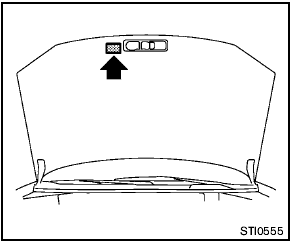 The air conditioner specification label is attached to the underside of the hood as shown.
See also:
BSW/LDW automatic deactivation
When dirt, rain or snow cannot be removed by the automatic washer and blower and accumulates on the camera, making it impossible to detect the vehicles or the lane markers, the BSW and/or LDW syst ...
Cargo cover (if so equipped for Hardtop models)
The cargo cover keeps the contents in the cargo area hidden from the outside. To use the cargo cover, pull it out and hang both sides on the hooks1 . To use the sub cover, hang the straps on ...
Steering wheel
Do not adjust the steering wheel while driving. You could lose control of your vehicle and cause an accident. Tilt operation Tilt operation Pull the lock lever down 1 and adjust the steering ...